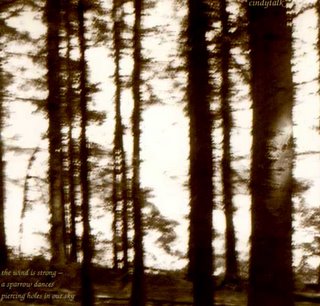 Cindytalk's interest in film is well-known. Cinema samples have been used in tracks and film screenings have graced the live sets.
The album "The Wind is Strong" was originally recorded as a soundtrack for the film "Eclipse",directed by Ivan Unwin, a U.K.-based film-maker who had previously collaborated with Cindytalk on several short films.
Most recently, music has been provided for a film called
Madrigal
Italian director Alberto di Gropello has used Cindytalk music in two of his short video films,"Cielo Rosso" (Red Sky,1993) and "Qualcuni sorride,gli altri li conosco di persona"(1993).